Artist Statement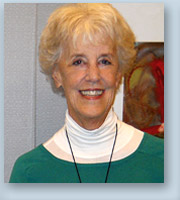 Although my formal education was not in art, I've had a lifelong interest in art, art history and through my mother who was a well-known California artist. I began my art career in 1994 after I retired from the California State University Chancellor's Office. Since then I have taken many watercolor and acrylic classes and workshops, studying for five years with Chris Keylock Williams.

My work ranges from abstract to impressionistic, with an emphasis on intense color, abstract shapes and the use of calligraphic line. I work in watercolor, acrylic and mixed aqueous media. I am spontaneous and intuitive in my approach and am always open to new techniques, media and subject matter. For several years I painted a series of whimsical red birds doing a variety of human activities (e.g. bicycling, juggling, gardening, working out at the gym) which added to their humor. More recently I have enjoyed painting crows, appreciating their nerve, curiousity and intelligence. Some of this series have been avatars of human sins (Temptation, Avarice and Gluttony.) I hope viewers of my work find the paintings joyful and emotionally evocative.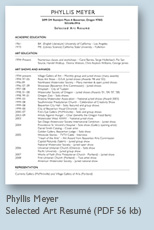 My paintings are included in permanent corporate collections (City of Beaverton, Don Morrisette Headquarters, Daniel Smith Collection, Pacific University) as well as many private collections. I am represented at Currents Gallery in McMinnville and the Village Gallery of Arts in Portland.

I have exhibited in numerous juried, group and solo shows locally, regionally and nationally winning numerous awards. Memberships include the Watercolor Society of Oregon (1996 to present, Signature Member), the Northwest Watercolor Society (1996 to present, Signature Member), Village Gallery of Arts (1993 to present), the Beaverton Arts Commission (1996 to present) and the National Watercolor Society (2005 to present, Signature Member). I was juried into the 141st American Watercolor Society Show. In November I was featured in an Oregonian article and had an interview on OPB's Art Beat.

View Phyllis' Gallery


The controls allow you to pause, rewind or forward the display; click the

'grid' symbol to display the floating thumbnail palette to select artwork; use the slider to set the speed.